Pong iPhone case Review
Don't Get Played By Pong Cases Cell Phone Radiation is No Game
January 20, 2021 – 01:41 pm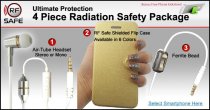 RF Safe Case vs Pong Case Lawyers – People Before Profits!
To answer this question, Lloyd uses an analogy of "smoke and a chimney" to explain how a Pong case works. It is unfortunate — given Lloyd's personal experience with electrohypersensitivity and his straightforward knowledge of how to measure RF exposure — that pure "smoke and mirrors" clouded his better judgement when reviewing the Pong case for cell phone radiation safety.
ElectricSense's author Lloyd Burrell openly admits that "it is not possible to measure a pong case reducing radiation with his RF meter, and informs readers he could not see with his own eyes how it worked". Because….. and get ready for the smoke now – "Unfortunately testing the pong case requires special equipment.", –Really?
Yup, you'll need testing equipment that cost upwards of a million dollars to test a pong cell phone case! Given the fact a pong case can only be tested with a million dollar meter – I truly advise anyone not wanting to play games with their health compare the differences between RF Safe's Case and Pong's Case.
RF Safe's case is so effective at blocking radiation, consumers can test them at home to see for themselves why RF Safe make the world's best cell phone radiation protection!
So, Is The Pong Cell Phone Case A Scam?
Well, Loyd really does seems like a guy with great intentions! However, he has put too much faith in Pong's SAR testing, and SAR guidelines in general — to the point he no-longer believes his own eye's when nothing is observed on his trusty RF meter. Which proves (Using an RF Meter) there is absolutely no real reduction in actual radiation coming from the front of the phone when a pong cell phone case is used.
Now, just because Loyd's wife uses a pong case for her Blackberry doesn't make the pong case a good choice for reducing cell phone radiation, or any less a scam for that matter!
Wired Magazine observed that the Pong cell phone case reduced the S.A.R. by some 64.7 percent.
While RF meters used by ordinary men are useless for testing Pong's reduction of cell phone radiation. How substantial is the 65 percent reduction in SAR witnessed by wired Magazine using a million dollar machine?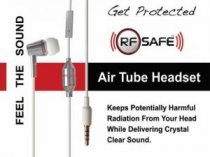 FIRST Let's Put Pong's SAR Testing into Perspective!
SAR LEVELS ARE very deceptive when it comes to health hazards! The Pong case is taking advantage of the fact that current safety regulatory guidelines provide no non-thermal assurances of safety what so ever! Other-words Pong is using inadequate safety standards to prove the legitimacy of the Pong cell phone case – Citing official documents being reviewed by the FCC's "Reassessment of Federal Communications Commission Radio-frequency Exposure Limits and Policies" (Proceeding Number 13-84), as it turns out, the level SAR rating of your phone is almost irrelevant, as it doesn't consider health effects from non-thermal levels of radiation exposure at all.
Marketing Behind Lowest SAR vs Highest SAR Cell Phones is No Different than the Deceptive Marketing Practices Behind Light vs Regular Cigarettes!
Most people are still concerned with SAR ratings not realizing that SAR tests tell us very little about the true dangers of cell phone radiation exposure and SAR Tests lack the ability to establish safe thresholds of RF exposure.
Current regulatory standards (SAR Test) only protect us from thermal or heating risks; yet, many hundreds of laboratory studies have found that low-intensity, non-thermal exposure to cell phone radiation can promote carcinogenic mechanisms. Moreover, research on humans has found that 25 years of mobile phone use is associated with a three-fold risk of brain cancer. –Joel M. Moskowitz, Ph.D. School of Public Health. University of California, Berkeley
Still think Pong's SAR testing prove you are safer? Take this for example, the Samsung Galaxy Note 5 SM-920V FCC ID A3LSMN920V (Official FCC Doc) made for Verizon has an FCC measured SAR of only 0.21 W/kg (watts per kilogram) and the Apple iPhone 6 Plus exposes a user's head to a whopping 1.18 W/kg FCC ID: BCG – E2817 Apple iPhone 6 SAR (Official Doc Page 138). That's a dramatic difference of several hundred percent from highest SAR to lowest SAR on these high-end smartphone devices.
Does that mean you are safe from radiation now that you use a Samsung cell phone? No, because, just as with the pong case, you are still exposed to radiation. However, you might want to learn how Samsung makes the lowest SAR smartphones.
HOW TO REALLY REDUCE CELL PHONE RADIATION
Consumers should utilize an air tube headset as a safer alternative to wired headsets or in-ear Bluetooth headsets, use the speaker feature and keep phones away from your body unless there is RF radiation shielding between the wireless device and cell phone users body. When carrying a phone on your body it's highly recommended to use either an RF Safe flip cover radiation shielded phone case or pocket shield to deflect excessive radiation away.
Seeing Is Believing – RF SAFE FLIP COVER SHIELDS – RF Meter Test
STOP PHONE RADIATION FROM REACHING YOUR BRAIN
Don't be mislead by a common misconception started in the 90′s that wired headsets, that the headset that came with your cell phone is a safe alternative to placing a phone to your head. This is simply not true at all! Ordinary headsets use a wire to deliver sound to an electronic earpiece that can deliver electromagnetic radiation into your head directly through your ear canal.
Source: www.rfsafe.com
Excellent Design Land Rover Sport 13 Case Cover For Iphone 4/4s


Apparel (Bancroft Selma Cary)




Stylish tpu bumper frame with hard back case cover.
Fits iphone 4/4s
Delivers instant all around protection from scratches
With this tpu case, adds a stylish color to your iphone 4/4s , while keep your phone in a well protected way.
Unique design allows easy access to all buttons, controls and ports without having to remove the skin.
Special Barbara Gorman Skin Case Cover For Iphone 4/4s, Popular Flower Earth Nature Flower Phone Case


Apparel (Barbara Gorman)




For plastic iphone 4/4s case, for iphone accessories, for iphone case
Full access to user interface & iphone 4/4s functions
Tpu skin case compatible with iphone 4/4s / 4/4s , flower earth nature flower
Fan necessary
Detachable and portable, you can carry out anywhere.
ZippyDoritEduard Premium Protective Hard Case For Iphone 5/5s- Nice Design - 2012 Techart Porsche Boxster


Wireless (ZippyDoritEduard)




Hard back case for iphone 5/5s.
Lightweight, and easy access to all buttons
Impact and scratch protection
Charge your iphone 5/5s quickly while in its case
Full access to all iphone 5/5s ports and connections

Ultra Slim Fit Hard emma lynn matusiak Case Cover Specially Made For Iphone 4/4s- The Flaming Lips


Apparel (emma lynn matusiak)




Perfectly fit for iphone 4/4s.
Fits iphone 4/4s
Easy snap-on installation
Complete protection for your device
Ultra slim fit hard esra aldehaim case cover specially made for iphone 4/4s- the flaming lips

High-quality Durable Protection Case For Iphone 5/5s(lots Of Seating In Contemporary Kitchen With Island)


Apparel (Bancroft Selma Cary)




Compatibility aa bb
A variety of pictures, you can choose the style as you want
Used with tpu, grade a quality
Elegant design and excellent quality
Designed specifically for the iphone 5/5s.
Related posts: