Android tablet and keyboard
Video: Getting started with Word for Android tablet
March 20, 2018 – 11:33 am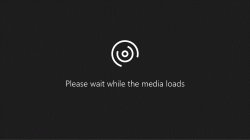 Word for Android tablet is very similar to the Word you know and love. This video will show you how to get up and running.
Video transcript
[Introduction music]
Let's get started with Word for Android tablet.
First, let's see how to get around and select things.
When I need to put my cursor in an exact spot, I tap anywhere within the text.
Then I tap and hold the cursor, and drag it to where I need it.
To select a word, I double tap. When I need to select more, I tap and drag the selection handles.
And I can triple tap to select a whole paragraph.
When I'm finished typing, I tap my tablet's Back button to get rid of the keyboard.
My Back button looks like this… …but yours might look something like this, depending on your tablet.
If I want to scroll through my document without the keyboard popping up, I can lock it away, here.
Now it stays hidden and doesn't pop up while I scan through the document.
If you're looking for Formatting, most of the buttons are on the Home tab, like you'd expect.
For example, line spacing is here.
But notice: cut, copy, and paste are not here. I get to those by selecting something, and then tapping these three dots.
Make sure to check out the other tabs too.
The Insert tab is where I can insert page numbers.
In Layout, I can change margins.
And on the Review tab, I can add comments and track changes.
Source: support.office.com
Related posts: